Maple Rd is OPENED again, all the way from Michigan to Ann Arbor-Saline Road.
You are ordering to CANCUN MEXICAN GRILL - SALINE.
WE ARE LOCATED AT 405 EAST MICHIGAN AVE, SALINE, MI 48176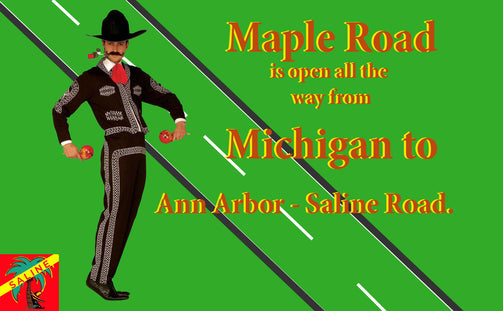 Thank you for ordering from us, like we said before, please make sure you are ordering from the correct location.
Price Changes

11

products

Hearty Appetizers

12

products

Nachos

18

products

Salads

13

products

Terrific Tacos

6

products

Veggie Plates

8

products

Veggie Combos

5

products

Fajita Time

12

products

Specialties

21

products

Steaks

5

products

Seafood

12

products

Chicken

8

products

Chimichangas

5

products

Burritos

16

products

Dinner Combos

30

products

Enchiladas

5

products

A La Carte

38

products

Kids Menu

8

products

Desserts

6

products

Beverages

13

products

Side Orders

11

products